THE VDS APPROACH
Our service approach creates a holistic, yet flexible framework using three project lifecycle phases:
You benefit from a reliable, structured process that allows you to entrust us with the entire project lifecycle, or select portions of the project lifecycle you wish to be more collaborative or assigned to other third-parties.
VERIFY & ASSESS
VDS PRO technical consultants will partner with your project sponsor to capture relevant details surrounding your existing communication technology, business communications processes, and the capabilities and capacities of your technology-related employees.
During this phase, you'll receive a report of business priorities, a gap analysis charting current state vs. future state, and a total cost of ownership with proposed return on investment. Our consultant collaborates with multiple members your project, technology and leadership team to fully capture, document and prioritize objectives relevant to the customer technology experience.
Consulting
Our consulting expertise benefits your modest to high-impact challenges — verify performance with trend analysis, establish daily infrastructure needs and requirements, benchmark against best practices and more — for competitive, scalable, successful review of options.
Inventory and License Audit
The pathway to "Effortless" Interactions starts will a fully informed view of your current context. Defining system software version, product lifecycle status, system capacity and available functionality serves as a baseline in defining your current context.
Network Assessment
No stone is left unturned in our discovery and assessment: number of users, goals, call base, Internet bandwidth, network performance testing tools and quality of service (QoS).
Configuration Audit
Secure data control and complete visibility of your system design and IT resources for ongoing compliance to best practices.
DESIGN & IMPLEMENT
A multidisciplinary design team of sales engineers, product engineers and project managers outline project scopes that line up with business goals and resources. One of our project managers will oversee your project from design to implementation, ensuring high quality.
Deliverables during this phase may include a full bill-of-materials, statement of work(s), diagram of the proposed architecture, migration plan and a structured project plan. At this point, you'll have the flexibility to execute your design independently, in partnership with a VDS PRO Project Management consultant, or through another third-party firm.
When partnering with our VDS PRO Project Management consultants, you'll benefit from their PMI Certified best practices, discipline, and process. Their service is available as part of an overall VDS PRO engagement or as a stand-alone project management supplement.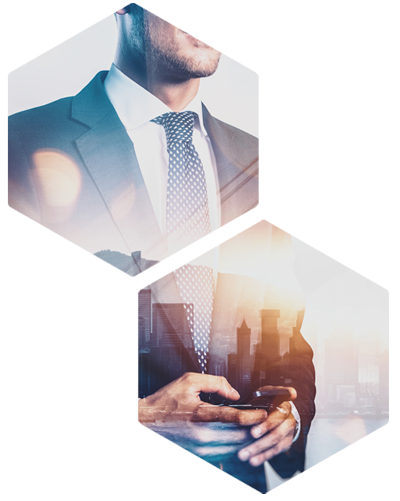 Consulting
Our consulting expertise benefits your modest to high-impact challenges — trend analysis, daily infrastructure needs, developing request for proposals (RFPs) and more — for competitive, scalable, successful options.
Implementation and Integration
We work alongside your team, providing you with the information you need to prioritize your resources toward the most critical areas of customer engagement technology. Using a multistage integration approach, you can augment new technologies at the core or edge of your infrastructure.
Strategic Design & Roadmap
Strategic design uniquely enables your Omnichannel Customer Engagement, your Unified Communications in Business Collaboration and your Enterprise Telephony to match the roadmap of business priorities, funding and other business impacting events.  Strategic investments yield effective results.  Digital transformation delivered. SUPPORT & MANAGE
With the demands of performing more with less, your team may be stretched to address peak workload challenges. VDS PRO offers many support & manage options, each tailored to fit your short-term to ongoing business needs.
Following a mutually agreed to, and successful, project go-live, our VDS PRO practice lead will transition the project to our VDS PRO Customer Experience Center. Project transitions are always clearly defined and transferred with full project documentation.
Year-round 24/7 Support
Whenever you call us for support, you'll be connected to a live agent who will route you to the appropriate technical expert rapidly and in accordance with your Service Level Agreement (SLA). Our parts inventory is constantly monitored at each of our warehouse locations for prompt accessibility by our technical staff any time of day.  When it matters, VDS PRO delivers.
Full Managed Services
Strategy has been set, technology and process delivered, and now it's time to operate your solution.  VDS PRO offers Full Managed solution delivery, up to and including the applications deployed, and all supported by Service Level Agreements (SLAs) that matter. 
Staff Augmentation
We bring multiple levels of talent to the table, quickly assimilating to your environment and technologies. With minimal transition, we provide remote or onsite staff for varied durations of time.
Flexible Contract Terms
Your business is unique, why be crammed into a fixed set of service deliverables and terms?  VDS builds from our base deliverable in Support & Manage to adjust a flexible contract environment to match you.  Ad hoc, month-to-month, annual or longer term agreements with brand promise guarantees that measurably support the service you select.