VDS Webinars and Podcasts
With VDS, you never miss an opportunity. Whether you're here for round two or this is your first go-around, here you'll find all our webinars and podcasts.
Success for Voice Modernization: Webinar
Want to know how to be successful in your voice modernization? In partnership with AudioCodes, we developed a fantastic webinar: "Strategies for Successful Voice Modernization." You can watch it by clicking below.
Introduction to Decisions: Webinar
Want to know how to utilize and strategize your Contact Center? With our partner Genesys and contact center expert Ric Kosiba, "Introduction to Decisions: Enabling a Data-Driven Contact Center Strategy" webinar shares how your business can thrive by using Decisions.
From Legacy to Modern, Part 1: Webinar
This webinar is aimed at modernizing legacy communications systems. Joined with Spectralink, our webinar "From Legacy to Modern: Delivering on the Productivity Promise of Skype for Business," will look specifically at Skype for Business adoption trends.
Stop, Collaborate, & Listen (To Your Customers!)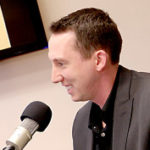 Rea & Associates interviews Nick Glimsdahl, client enablement director at VDS, to tell us more about "customer experience": what it is, why it matters, and what we can do to improve the customer experience in our own businesses. Customer experience is all about the customer's perception of a brand – it really doesn't matter what company leaders or employees think of their respected brand or experience if it conflicts with what the customer has to say.
Closing the Gap: Effortless Customer Experience
Do you have an awful or amazing customer service experience? We all make choices on what products to buy or services to leverage based on our experience with companies.
Nick Glimsdahl, discusses effortless customer experience on this episode of Closing the Gap. No matter the size or maturity of a company, we're all on the customer experience journey. Listen in today!