Customer interactions light up here and there along the purchase cycle. Prepare your team to be fully engaged, free from underperforming technology, steep learning curves and missed opportunities.
TECHNOLOGY THAT MOVES WITH YOU WITHOUT HOLDING YOU BACK
At its best, technology becomes a natural extension of your team's strengths and your customer's preferences. VDS' unified communications capabilities open up the lines of communication and create new possibilities.
Additionally, our VDS PRO Suite of Services approach checks each project against high-performing measures.

Customer Engagement
Optimize customer channel preferences, actionable customer data and first contact resolution.

Business Collaboration
Generate efficiencies and excellence in collaboration, information sharing, presence and mobility.

Enterprise Telephony
Unite mobile, distributed workforce teams across a multitude of telephony.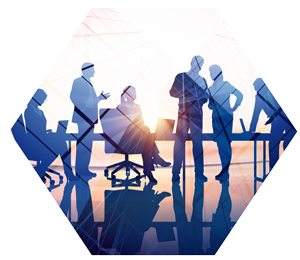 COMMUNICATIONS
IS A WIN-WIN
INCREASED EMPLOYEE PRODUCTIVITY
Employees experience the flexibility and power of conducting business and accessing their business communication applications where and when it's needed. This frees them to make the most of their resources in the office, while working remotely or telecommuting from home.
COST SAVINGS FOR YOUR BUSINESS
Based on Avaya customer case studies, in-house conferencing and collaboration tools take advantage of internal networks and may provide up to a 40-60% return on investment.
BETTER CUSTOMER SERVICE
Bridging the gap between multiple channels, devices and locations energizes employee responsiveness and increases customer satisfaction.
Ready to improve your customer experience?